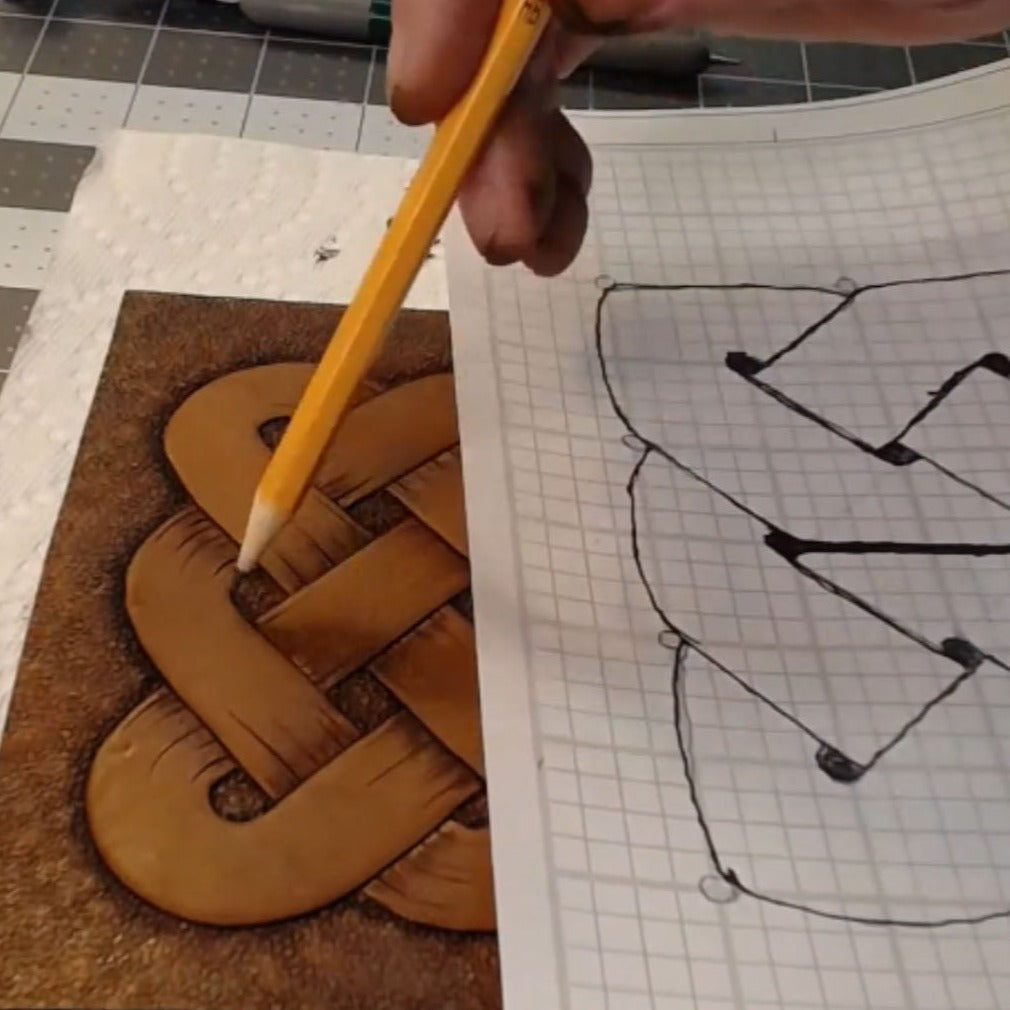 How to Draw Celtic Knots
Elktracks Studio
Regular price $30.00 $15.00 Sale
About This Video
Celtic knots are a great tooling project for beginners, however the more intricate these patterns get, the more complicated they can become to tool. In this video workshop, Jim discuss the anatomy of these designs and how to draw them, with additional insights on how understanding the flow of knot work can actually improve your floral design layout.
Additionally, he demonstrates some best practices for knowing how to cut the design and how to properly bevel the lines to get the best 3 dimensional effect in these complex outlines. 
Annie Libertini (who moonlights in a Celtic punk band when not at her leatherworking table) will be lending her voice to this workshop as the moderator, bringing an extra dose of Irish to the class.
This is a recording of a live, online class, so viewers benefit from both audience questions and workshop moderation.
Pattern Associated With This Class
Video Details
2 hours and 2 minutes; 2.57 GB
Digital Download or USB
The price of the video includes a digital download of this workshop. If you would like to be mailed a USB with your video(s) on it, add a USB Flashdrive to your shopping cart. We use 32 GB drives, so one USB should be needed for your whole order if you purchase less than 8 videos, so add it only once.

Due to the size and length of these MP4 video files, it is not recommended to try to download them directly to a phone or tablet, particularly on an iOS operating system. Check out our FAQ Page for general download troubleshooting.