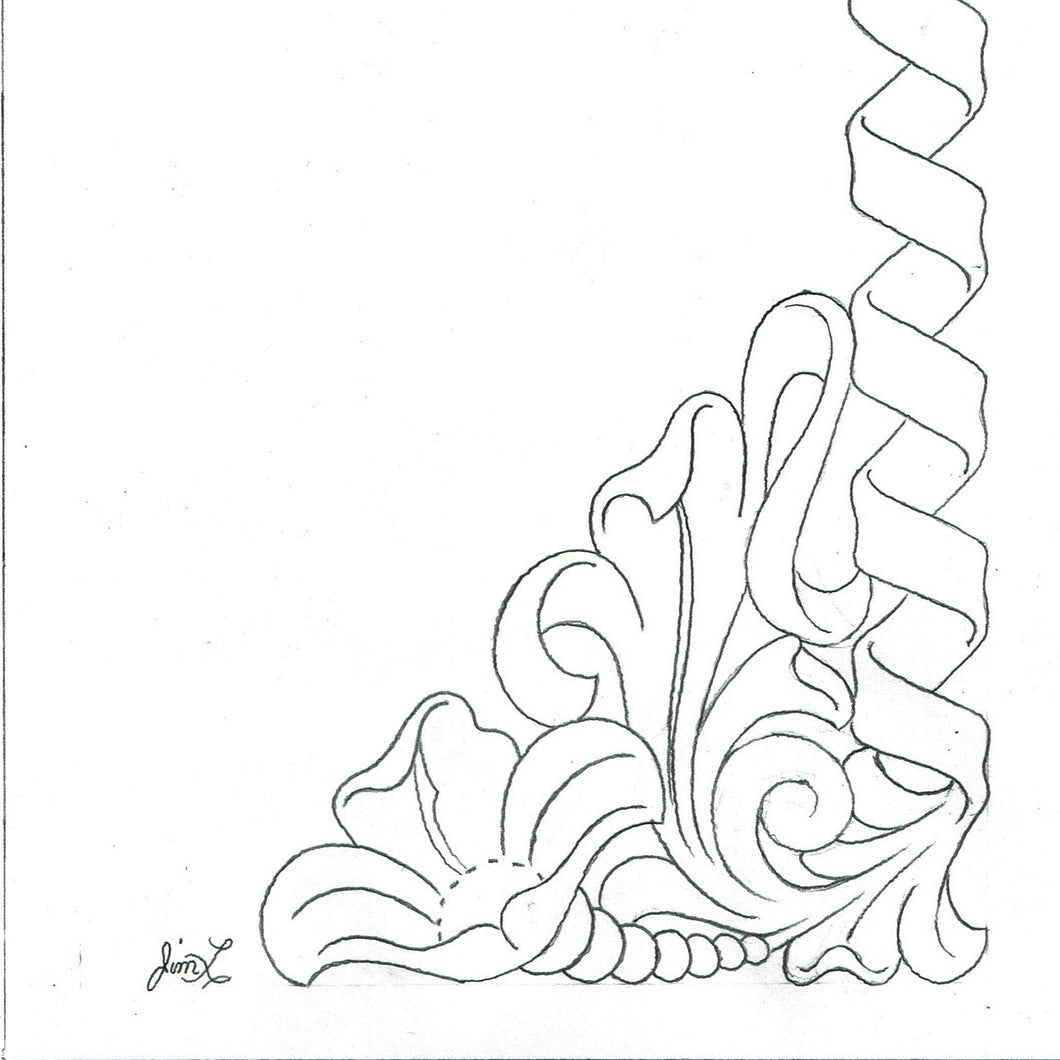 Traditional With a Twist
Elktracks Studio
About This Pattern
August 15th is National Leathercraft Day, and this is the pattern that was used in the online class that Jim Linnell taught that day. It features many classic western floral elements with a bit of ribbon worked in. The design fits their 3600-13 Padfolio template. 
This pattern is available as a digital download only.
Digital Download or USB
All of our patterns are offered in a downloadable PDF format. If you would like to be mailed a USB with your video(s) and patterns on it, add a USB Flashdrive to your shopping cart. Check out our FAQ Page for general download troubleshooting.