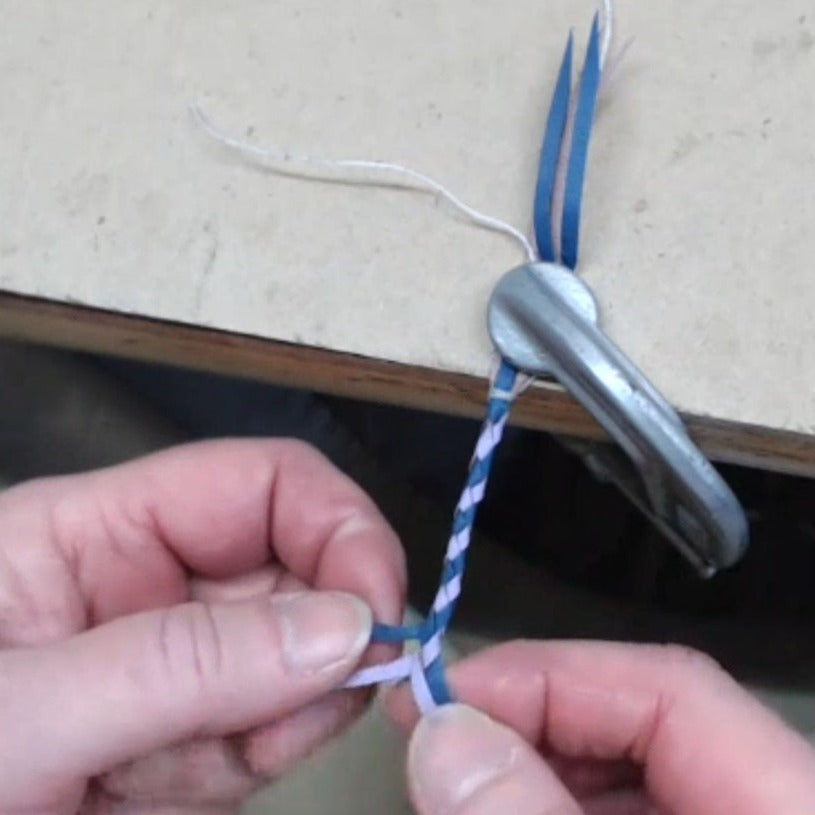 4 Strand Braiding with Sheryl Katzke
Elktracks Studio
Regular price $30.00 $15.00 Sale
About This Video
4 strand braiding is not only beautiful, but one of the most versatile braiding skills you could hope to master. Although there are a few videos floating around online, none of them quite go into enough detail to be helpful and it can be easy to get frustrated.

Sheryl Katzke is an award-winning braider, having won multiple blue ribbons at both Sheridan and the annual Guild show. She also is a contributor to the Leather Crafter and Saddlers Journal, as well as regularly teaching braiding classes at the show in Sheridan.

In this 2-hour class, Sheryl shares insights and techniques to find success with 4-strand leather braiding. Additionally, students of this class learn her preparation process for clean results and efficiency, as well as sharing in discussion on the wide variety of applications and projects this style of braiding can be used for.
While this is a recording of a live video, viewers can benefit from audience questions, as well as workshop moderation. 
Patterns Associated With This Class
4 Strand Braiding Resource Page
Customers Also Bought
Braiding Knots with Sheryl Katzke
Lacing Techniques with Jim Linnell
Video Details
1 hour and 58 minutes; 2.82 GB
Digital Download or USB
The price of the video includes a digital download of this workshop. If you would like to be mailed a USB with your video(s) on it, add a USB Flashdrive to your shopping cart. We use 32 GB drives, so one USB should be needed for your whole order if you purchase less than 8 videos, so add it only once.

Due to the size and length of these MP4 video files, it is not recommended to try to download them directly to a phone or tablet, particularly on an iOS operating system. Check out our FAQ Page for general download troubleshooting.