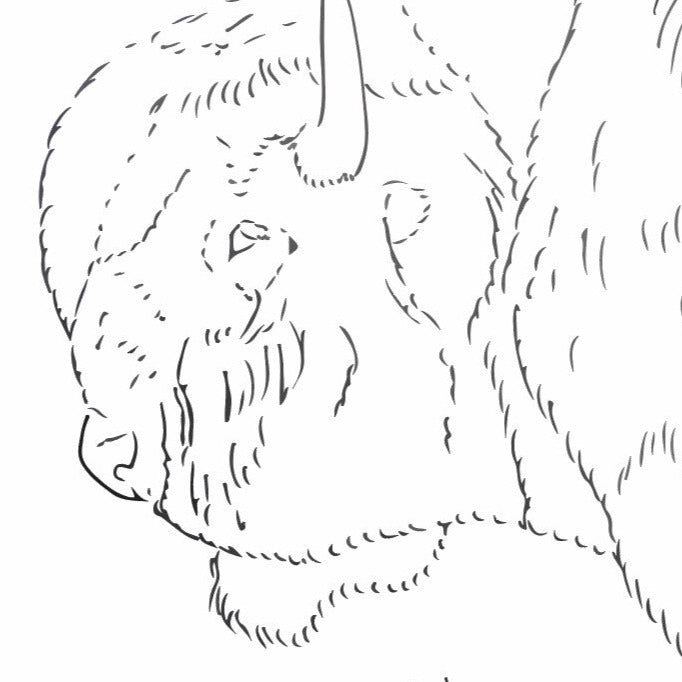 Free Leather Pattern for American Bison by Kathy Flanagan
Elktracks Studio
About This Pattern
Every animal has unique details that can be a challenge to portray in a leather carving. The video series with this pattern will further develop leatherworker's figure carving techniques as well as cover specific features, such as a bison's hair, horns, tuft, and eyes.
This pattern was originally created to be used with the two-part video workshop Realistic Textures: American Bison by Kathy Flanagan. We'd love to see what you make from it in our online Facebook group Elktracks Studio Creations.
Video Associated With This Class
Realistic Textures: Carving the American Bison with Kathy Flanagan
Realistic Textures: Painting the American Bisonw with Kathy Flanagan (coming soon)
Digital Download or USB
All of our patterns are offered in a downloadable PDF format. If you would like to be mailed a USB with your video(s) and patterns on it, add a USB Flashdrive to your shopping cart. Check out our FAQ Page for general download troubleshooting.