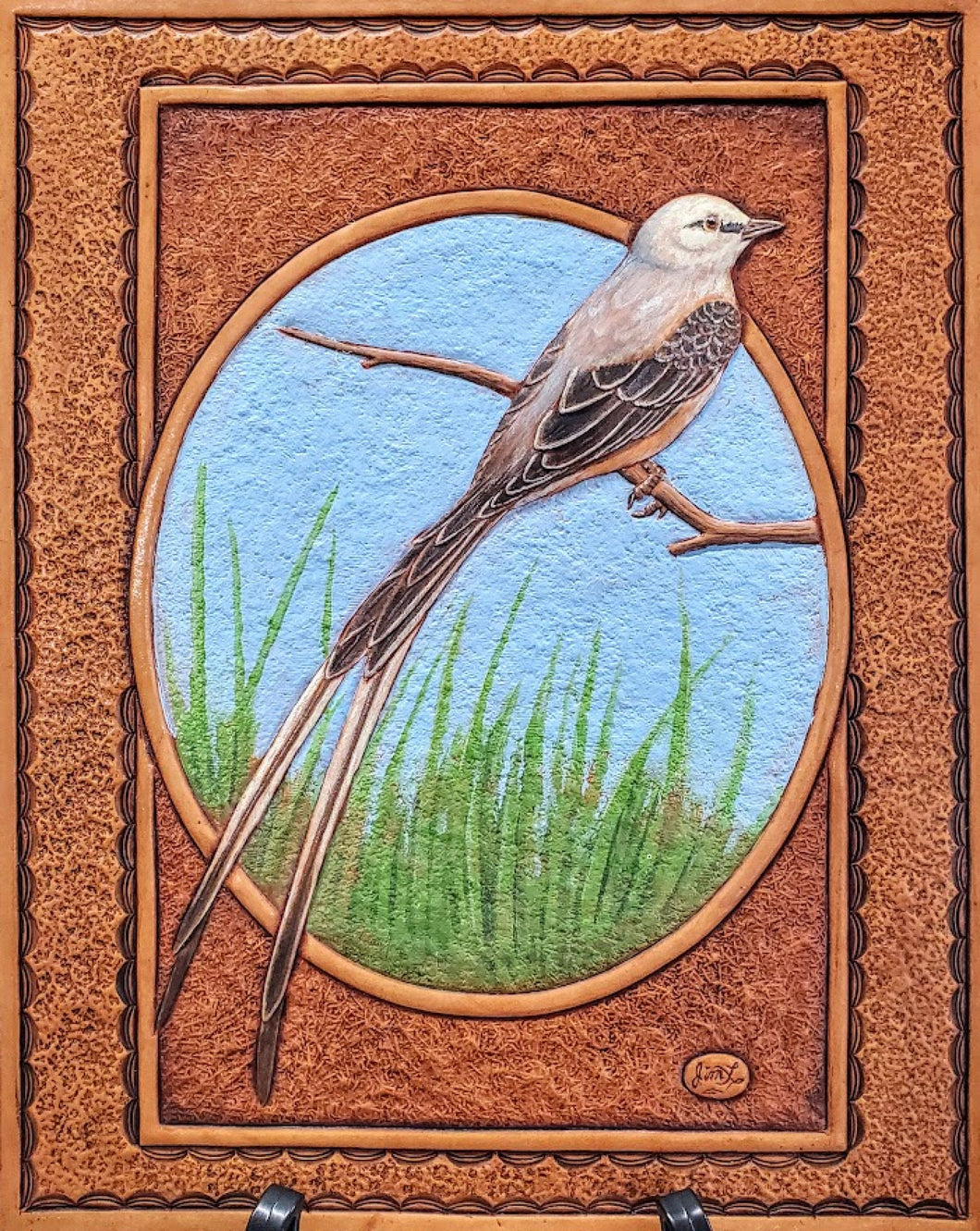 Leather Pattern for Scissortail
Elktracks Studio
Regular price $5.00 $2.50 Sale
This is a DIGITAL DOWNLOAD of a leather pattern for a Scissor Tail Flycatcher, the state bird of Oklahoma. This is the pattern used to create the image you see. This was presented in a class in April of 2022. The tools used to carve the bits are primarily figure carving bevelers. Leather workers can use the background textured of their choice. Acrylic paints were used to color the bird and to create the grass.
This pattern is available as a digital download only.
Digital Download or USB
All of our patterns are offered in a downloadable PDF format. If you would like to be mailed a USB with your video(s) and patterns on it, add a USB Flashdrive to your shopping cart. Check out our FAQ Page for general download troubleshooting.